SEDONA – VOC MARKET STATISTICS
Welcome to Sedona Realty's Market Statistics, where each month, I take the pulse of the real estate market in Sedona and the Village of Oak Creek. If we can see where the market has been, perhaps we'll better gauge where it's going next!
Let's see what happened last month!
All data is sourced from the Sedona Verde Valley Association of Realtors® Multiple Listing Service.
TOTAL CLOSED SALES VOLUME  When a property is SOLD, it is considered to have "Closed." Closed Sales Volume is the dollar total of all property sales recorded through the Sedona Verde Valley MLS for the month and includes Residential, Vacant Land, Business Opportunity, Multi-Family, Commercial and Industrial sales..
The Sedona – VOC  August 2021 Total Closed Sales Volume of $70.5 Million is 18% less than July's volume, 6% less than August 2020. It is the first time we've dipped below the prior years' numbers since the COVID months of April and May 2020.
The Year to Date (YTD) total closed sales volume stands at $633.3M, which is now 89% over the prior August YTD (last month we were 117% over the prior YTD, indication of a slowly softening market, as the graph above illustrates) but still greater than any August YTD values since at least 2003.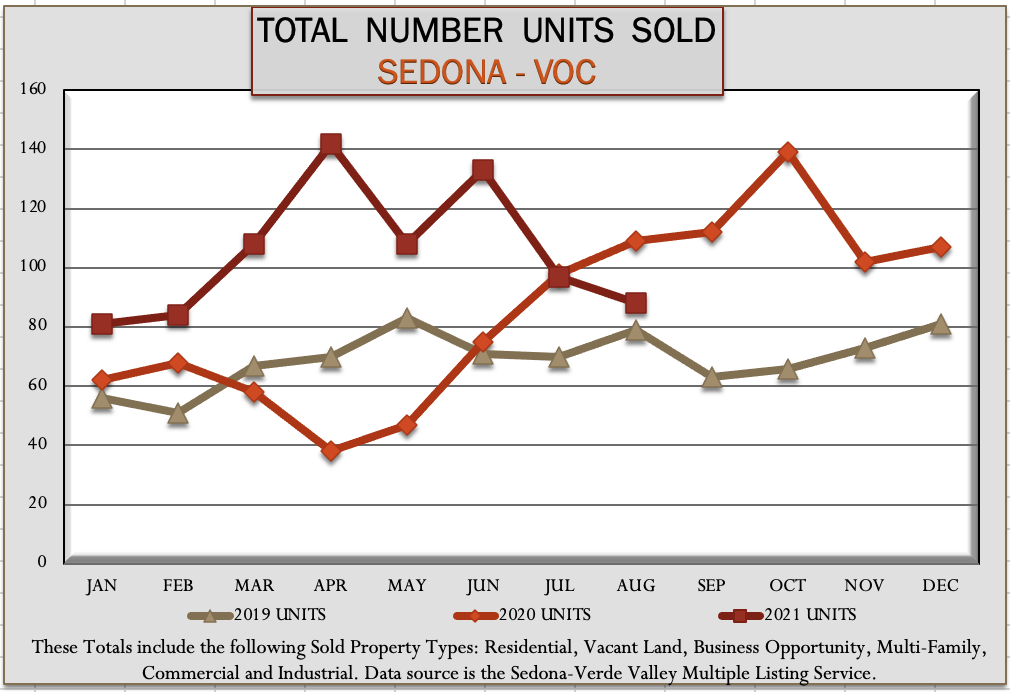 TOTAL NUMBER UNITS SOLD Each sale is considered a unit. Through the local MLS, we track how many properties have sold.
In August 2021, 88 properties sold through the SVVAR MLS in the market area verses 93 units the prior month. The Year-to-Date number of units sold stands 841 units, or 52% greater than last year to date.
Looking only at Residential Sales – condos, townhomes, manufactured homes and single-family residential homes – 68 units closed in August, even with the prior month.
We also see that 148 homes have sold for more than $1 Million this year-to-date. $1 Million is an arbitrary threshold for upper end home sales. Last year through August, only 53 properties had sold for over $1M. What a vibrant upper end market!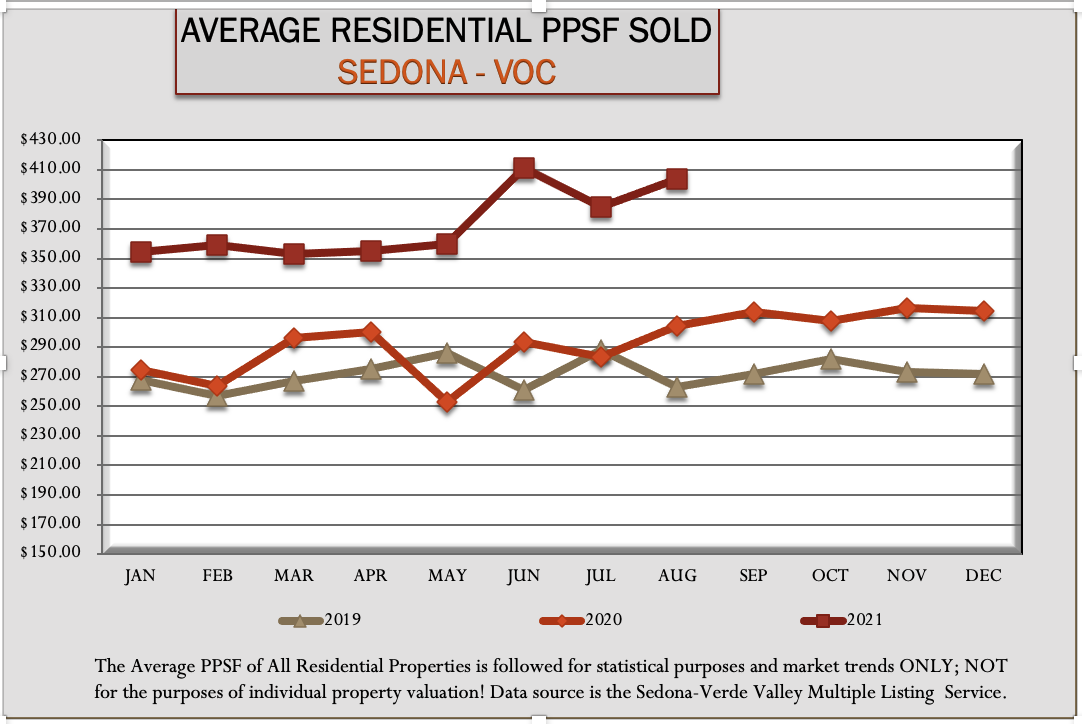 AVERAGE RESIDENTIAL SOLD PRICE PER SQUARE FOOT Since 2003, I have averaged the sold Price Per Square Foot, PPSF, of all Condos, Townhouses, Manufactured Homes and Single-Family Residences on a monthly basis. When compared against itself, this number shows how our home values are changing, and tells us about our market. When numbers are steady, it indicates a stable market.  The market has experienced a steady, measured increase in values over the last two years. 
In August of 2021, the Average Residential Price Per Square Foot for Sedona – VOC moved up a half of a percent to $403.70/SF, again rivaling June's high of $412.77, which was fueled by novelty sales – this month is not so fueled, showing another appreciation in local home values.
The Sales Price to List Price ratio in August was 100%, down from the 102% – 103% of the last few months, and not that low since February. The average cumulative days on market was 82 days – very low, but not the lowest we've seen.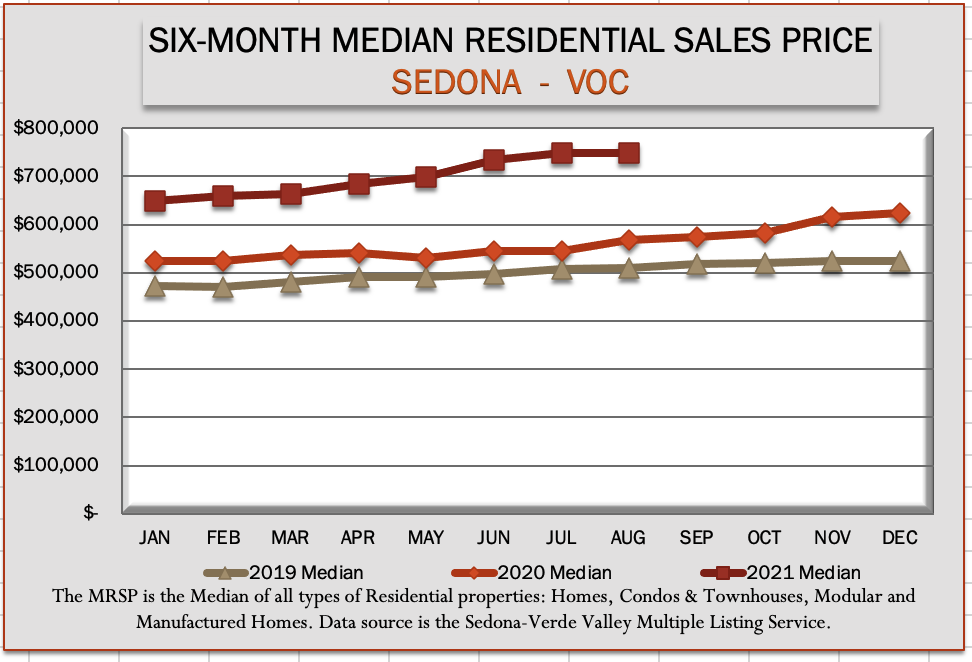 SIX MONTH MEDIAN RESIDENTIAL SALES PRICE   During the darkest days of the Great Recession, I began to track the median sales price of all residential properties sold in the six months up to and including the subject month for an added, long-term perspective on sales price trends.
This month, August of 2021, the six-month median for the Sedona – VOC market area moderated ever so slightly to $749,000 – a loss of just $500 from the prior month. Other than a brief COVID slump, this number had increased steadily for close to three years.
VACANT LAND CLOSED SALES There were 18 vacant land parcels that closed in August for Total VL Closed Sales Volume of $6.8M. Most sales were fairly moderate sales up to the low $500,000's, plus a sale of 2.5 acres on Sunset Drive zoned Commercial and RM-2 that sold for $1.650M with a mortgage in place of $4.2M by the City of Sedona.
COMMERCIAL / INDUSTRIAL / MULTI-FAMILY CLOSED SALES The August Closed Sales Volume was a clean $3M – The round building at the corner of 89A and Airport Road sold for $2.5M and the balance of $500,000 was the sale of a multi-family property in uptown.
It's still an amazing market and it has been a thrilling ride through these high-market times; however, I do feel a cooler fall breeze!
See you next month!
Claudine Pinto
Associate Broker, REMAX Sedona
AZClaudine@gmail.com
Your Source for Sedona Real Estate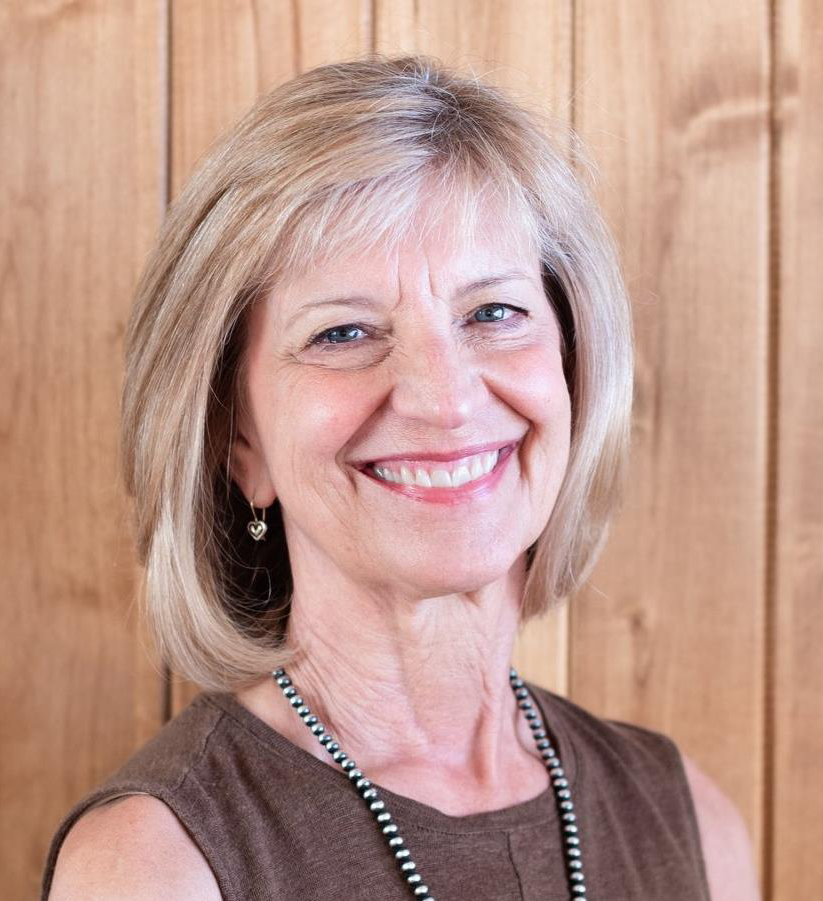 Claudine Pinto
REALTOR®, Associate Broker, ABR, CRS, ePro®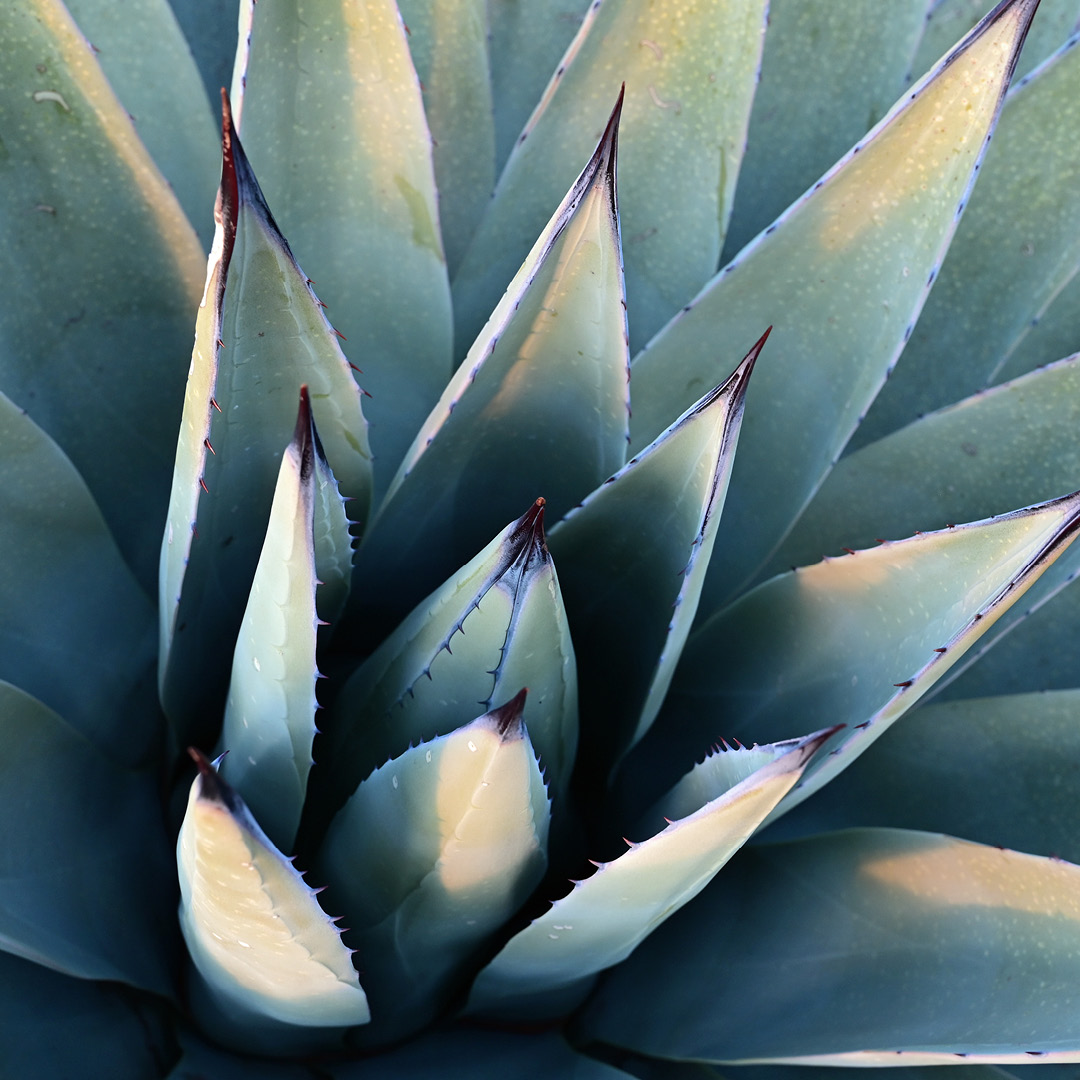 Buying or Selling?
Let's Start A Conversation